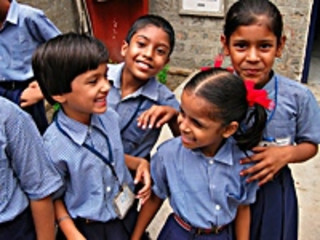 In the developing world, less than 10% children with disabilities are given the opportunity to attend school. Amar Jyoti, a SeeYourImpact partner pioneers in inclusive education where able bodied and disabled children are coupled together and receive education in equal numbers. Under the motto "Education for All," Amar Jyoti provides integrated education to children from diverse backgrounds and abilities, paving the way for an equal and inclusive society.
Your generous donation of $240 will ensure that a child who cannot afford quality education is given a fair chance to a brighter future through academics, vocational training, sports and cultural activities. Just $240 will provide a year of tuition for a poor child and create a new, more hopeful future.
See the impact of your donation on the actual recipient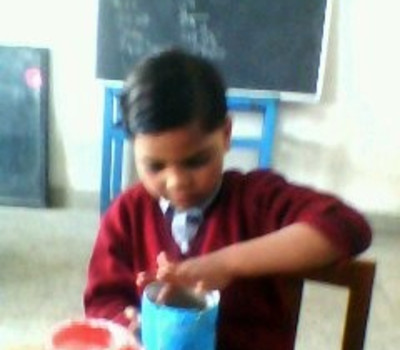 Anmol
and 2 others gave a month of tuition
Ainama takes a great interest in her education
Thank you for supporting Amar Jyoti Charitable Trust! Amar Jyoti serves about 700 children in Delhi, India through its unparalleled educational system in which children with and without disabilities learn together. In addition to their academic services, the school campuses also offer physical therapy, family counseling, vocational training, and health ...
read more

Butson
and gave a month of tuition
Chaitanya now excelling in his classes

Anil
and 9 others gave a month of tuition
Isha can continue reciting poems

Shane
and 3 others gave a month of tuition
Vishal is learning English and Hindi!

Reed
gave A month of medical care
Changing the life of a 5 year-old

Rupma
and 8 others gave a month of tuition
The Ever-smiling Rani

Aimee
and 7 others gave a month of tuition
Babli is learning English, Hindi and Math!

Jennifer
gave a year of tuition
Krishan will start first grade!

Madhu
gave a year of tuition
Sagar is back at Amar Jyoti!

David
and 4 others gave a month of tuition
Amit has shown improvement in his academics!

Chris
gave a month of tuition
A bright future!
Tell us why you this cause!