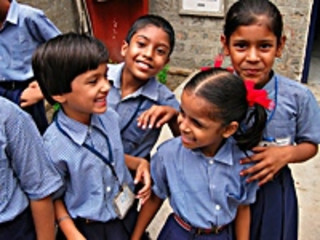 In the developing world, less than 10% children with disabilities are given the opportunity to attend school. Amar Jyoti, a SeeYourImpact partner pioneers in inclusive education where able bodied and disabled children are coupled together and receive education in equal numbers. Under the motto "Education for All," Amar Jyoti provides integrated education to children from diverse backgrounds and abilities, paving the way for an equal and inclusive society.
Your generous donation of $240 will ensure that a child who cannot afford quality education is given a fair chance to a brighter future through academics, vocational training, sports and cultural activities. Just $240 will provide a year of tuition for a poor child and create a new, more hopeful future.
See the impact of your donation on the actual recipient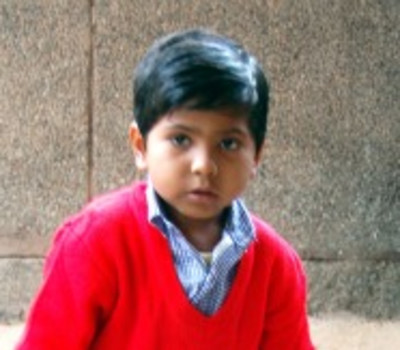 Sanjay
gave a year of tuition
Anuj looks forward to the games period
Five year old Anuj studies in Nursery at the integrated school run by Amar Jyoti at Gwalior. He comes from a low income family- his father is a laborer and his mother is a housewife. Though both his parents realize the value of a good education, they would not have ...
read more

Naresh
and 2 others gave a month of tuition
Chetan Loves School!
Shakshi will go to school for a year thanks to you

Jennifer
gave a year of tuition
Krishan will start first grade!
A passion for computers: my feet can type!
Om spread cheer in his Nursery class

Steve
and 9 others gave a month of tuition
A generous gift continued Sumit\'s education

Ravi
gave a year of tuition
Thank you for contributing to Rizwana's education!

Peter
gave a year of tuition
Parental involvement at Amar Jyoti school

Michael
and 10 others gave a month of tuition
Sandhya loves music
Tell us why you this cause!